Autumn Term Design Technology (December 2017)
We are making our own wooden photograph frames in DT this week.  Please can you send in examples so we can investigate the features before designing our own.  We will be looking at materials, style, decorations, how the photo is secured, stands, clips, covers, etc.  The more varied the better, but we are a very busy classroom so please don't send in precious frames!
Best Christmas Song Ever?
What do you think?  Chaffinch loved it (well, most of us)!
Follow this link...
Please can we have all Chrsitmas Play costumes in school by Wednesday 6th December.  Many thanks
X table - Mountain Challenge!  November 2017
We are pleased to be starting our 'times table mountain' challenge.
The challenge has 12 stages and gets progressively harder.
We are all starting with the 2,5,10 x table. Even though some of us 'know' these tables, we do not yet have sufficient fluency when using them in calculations and problem solving. Practice will help build this fluency. There will be a check-up each week and when you get all 32 correct in the time allowed (2.5 minutes) you will move on to the next stage. (There are 12 stages in all)
http://www.planetsherston.com/percy-parker-5x
Superstar!  - our Christmas Production (update 13.11.17)
Year 4 have started rehearsals for the music for our production.  It's all coming along very nicely!  They will wear dark trousers and a bright, primary coloured t-shirt for performances (no logos or pictures please).  WASMA t-shirts will be good.
Year 3 now have their parts to learn.  Please help them to learn these at home - with expression!  Their costumes are 'villagers' or innkeepers etc.  Natural colours, long skirts, trousers, headdresses etc. Some also need bags or blankets wrapped around a jumper etc so show they are travelling.   Thank you in advance for your help in putting these together.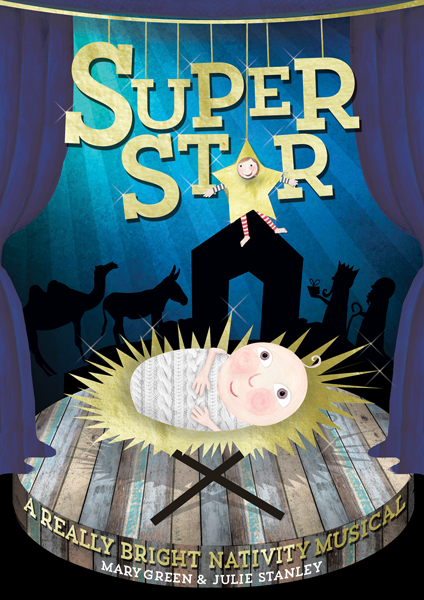 Home learning - ongoing
We should all:
get our maths homework on Wednesday and hand in Monday
get our spelling homework on Thursday and hand in Thursday
read at least 3 times a week and record our thoughts / page number in our diaries
practice our times tables
Well done if you're a responsible learner and remember to do all this.  You will get your raffle ticket if you hand in your reading record on Fridays!  Be resilient and always try your best at home as well as school.
Visit to the River Pang at Rushall Farm.  6 November 2017
We have all had a wonderful day in the autumn sunshine, enjoying learning more about rivers. 
After a very exciting tractor ride, we waded into the river to explore the creatures who live there and to measure the width, depth and velocity of the river.  Even with our waterproof waders , and many layers, some of us did get a little damp!  So, it was then back to the heated barn for lunch before a gentle stroll down to the river confluence and meander.  The children really impressed the teachers at Rushall Farm with all their river knowledge and I'm sure everyone learned a little bit more.  For example, I didn't know about the American Crayfish in our chalk bedded rivers.  What did your child learn?
Thank you for all your help and support in getting them ready for the trip.  Mrs Dodds.
Love your neighbour and love God.    30.10.17
In RE we are thinking about the Jesus' commandments.  We all thought of a small act of kindness that could show these commandments, no matter what our own personal belief may be.  The children have written and swapped ideas.  There are some lovely ideas such as, ' pick an autumn bouquet for a neighbour, offer to wash the dishes/unload the dishwasher or bake a cake for someone' etc.   Please can you sign the back of their idea, if and when they carry it out.  They can, of course, do extra acts of kindness that we'd love to hear about.  There is also the Heart of the Community Award, linked to these commandmnets, for those who go the extra mile.  Click on the link for more ideas... Have fun being kind Chaffinch!    
http://www.bing.com/videos/search?q=boomeramg+kindness&src=IE-TopResult&conversationid=&ru=%2fsearch%3fq%3dboomeramg%2bkindness%26src%3dIE-TopResult%26FORM%3dIETR02%26conversationid%3d&view=detail&mmscn=vwrc&mid=88A92E0C114A7F1E0D5C88A92E0C114A7F1E0D5C&FORM=WRVORC
https://www.wikihow.com/Practice-Random-Acts-of-Kindness
Half Term Reading
Please remember to read over the Autumn Half term and record your reading in your reading record.  Our target is to read at lest three times a week, give your views on what you're reading and read a wide variety of text.  Good Luck Chaffinch
Wellington College Visit.  18.10.17
Chaffinch children, and adults, had a fantastic day on our trip to Wellington College to celebrate the autumn harvest. The day was organised by the Newbury Showground Education team and we've thanked them profusely for inviting us to this well organised and enjoyable free event.
We started the day with an autumn colour walk where we collected tiny snippets of leaves, flowers, seeds etc and attached them to card to make a unique piece of autumn art. Then followed the apple bobbing. It was a 'marmite' challenge with some loving and some hating the experience! After that we moved on to a cookery demonstration to learn how fruit and vegetables (apples and beetroot) can be incorporated into sweet treats. The tasting was very popular. The true story of Johnny Appleseed fascinated everyone, as did the beautifully illustrated pictures showing life in the 1800's USA. Finally we tasted several varieties of apples (Cox's Orange Pippin, Charles Ross and Russet) as well as learning about many different types of squashes.   The day ended with a smile as some of the children got extremely excited by a sign that read 'strictly minibus parking only', as they thought Strictly Come Dancing must be being filmed there! 
All in all it was a really busy and informative day. Thank you for supporting us in transporting the children to and from the College. Hopefully their smiles and stories have been entertaining you since.
Mrs Dodds
Autumn Harvest Day