X Tables
we have some extra practice sheets (times tables circles and challenge sheets) for this week.  please don't feel you have to do them all.  They are just optional examples that may help the children to learn their target x tables. 
Chaffinch Storytelling
We have been learning about the art of storytelling and have practiced a little in school. As well as just being good plain fun, it's a great way to build rich and detailed descriptions, and to develop sequencing skills. Just give us a character, a setting and a problem and see how creative we can be!
Because we've had so much fun, the children would like to have a storytelling competition after half term.
This is completely optional. If your child would like to take part, the story we're retelling is Anansi and the Tiger. Anansi tricks the tiger into giving away all his stories. They have a copy of the story or you can find one on line.
Storytelling 29 January 2018
We listened with great concentration to a wonderful story of creation, then we inspired Bob Hartman with characters, setting and a problem which he put together into a great new story.  Can you tell it to your family?   Finally, we sang about being kind to ourselves, and to others...with a now famous pigmy shrew!
Grid method maths
Can you explain how we used
tall people as tens and curled up people as ones to solve 4 x 33 = 132?
Debugging a times table computer programme

Great work in Computing Chaffinch Class. You all managed to debug the programme so we got up to 12x3. Try this at home and change the x tables to whatever you need to learn. Have fun and let me know how you get on. Mrs D
Please remember we all need our winter PE kits with jogging bottoms and top.   Brrrzzzz
Viking myths

We have really enjoyed listening to the story of Odin's Eye. Click this link to hear it again.
Curriculum Letter Spring 2018
Dear Parents and Carers,
As we approach the end of the Autumn term with your sons/daughters, we would like to tell you how pleased we have been with them. Each and every one of them has engaged eagerly with their learning and settled into the new Chaffinch Class really well. We know new class routines and high curriculum expectations are not always easy, but they have all done brilliantly throughout the Autumn. Now they are all very excited about the coming Christmas holidays and spending more time with family and friends. We hope this letter will help with the return to school in January so your children know what to look forward to as they welcome Miss Parish to Chaffinch Class.
Focus Topic
Our main theme for the Spring Term is Vikings. We will be learning about who they were, where they came from and how they lived their daily lives in Britain. If you have books, artifacts, photos of visits etc. that link to our topic, we would love to borrow them for our display. As we did last term with rivers, we will be planning our Foundation subjects to link to this focus topic wherever possible.
English
Our English units will continue to follow the successful 'talk for writing approach' and will also be linked with our Viking topic. They will include character sketches, own experiences linked to a story, instructions and poems in a range of forms.
The children will once again be able to share their writing through our 'Spotlight' sessions where they read their writing to children from other classes. This is both enjoyable and useful as it gives a real audience to show case their work and receive feedback on their next steps. We will also continue with our focus on spelling, grammar and reading comprehension.
Homework activities for the spelling patterns covered by the National Curriculum will be sent home each Thursday and should be returned by the following Wednesday.
Reading
We read regularly in class: in whole class reading sessions, smaller group reading and individually. Reading, interpreting and understating text is a part of almost every lesson. As you know, the more children read, the faster they progress with their spelling, writing and word knowledge. It also helps them with their imagination and creativity. Regular reading both in class and at home is therefore incredibly beneficial for all children. We have introduced Leading Reading for some children to read daily with year 6 children and, whilst not all children read individually to adults when in Chaffinch Class, all children have their own Reading Records. Reading Record books are used to record children's reading, for them to comment on the book and for parents to also comment or initial these. These books will be collected and checked on a regular basis and children will be rewarded for reading three or more times each week.
Maths
This term we will cover multiplication, division, fractions and decimals. Starting with basic calculations and fluency in maths we will progress through reasoning to application and problem solving. The application of the calculation to solve problems can be a more challenging part of maths and the children will have to dig deep to find their resourcefulness and resilience.
Maths homework will still be set on a Wednesday and will be due in the following Monday. Some pieces / activities may benefit from parental support. Homework should be a revision of class based topics and is also a useful way of keeping you informed of what areas we are covering in Maths each week. Please let us know if your child is finding the activity too challenging. Don't forget the X tables mountain challenge each week too.
Science:
The two Science topics we will be covering this term are materials and teeth. Children will be learning about the different properties of materials and their uses as well as understanding more about types of teeth and how to look after them.
Music:
We will be composing a Viking story with music and sound effects as well as learning more about graphic and standard notation. The BBC ten pieces will also form part of our learning this term.
Computing:
Our two Computing Topics are editing and writing HTML and finding and correcting bugs in programs.
PSHE:
This term we will be exploring 'going for goals' which is all about personal targets, why set them and how to check our progress against goals. We will also look at diversity and why it's good to be unique and to just be yourself. as well as thinking about E safety - staying safe on line.
P.E.
We will have 2 P.E. lessons each week. One unit is gymnastics for our indoor P.E. and our outdoor PE will be outdoor adventure. We also try to run around the field each morning so please ensure that children have P.E. kits in school ALL week including a pair of trainers. It really helps if all items are named.
R.E.
We will continue to follow 'The Agreed Syllabus for Religious Education, Pan – Berkshire. For this term we will be considering the big question, "Is religion the most important influence in peoples lives' and learning more about the Easter story.
As you can see, your sons and daughters will be enjoying a varied and busy timetable in 2018. We will be continuing to help them develop strong learning behaviours in including responsibility, resilience, reflection, resourcefulness and readiness. Please help us encourage the children to do more tasks independently and be ready to learn with all the correct equipment each day: a simple, small pencil case with several HB pencils, a sharpener and small ruler; a glue stick for fixing learning objectives into books; PE kit in school every day (shorts, t shirt and trainers, tracksuit bottoms etc.); an art apron or old shirt as a cover-up and if possible a purple pen for editing and improving their own work. Please don't let them bring in small toys, 'novelty' rubbers etc. as they are very distracting during lessons and upsetting when lost.
Finally, we would like to thank you all for your extremely thoughtful Christmas messages and gifts. They really are appreciated. Enjoy the Festive Season and we look forward to welcoming you all back to school in the New Year.
Mrs Dodds and Mrs Farrell.
Christmas table decorations (XVIII December 2017)
Today we have been working very hard to make super table decorations.  We used evergreen leaves (to represent the everlasting love of God) we used candy canes (to represent how sweet life can be) and we used oasis to hold it all together (representing our families).  We hope you like them...
Autumn Term Design Technology (December 2017)
We are making our own wooden photograph frames in DT this week.  Please can you send in examples so we can investigate the features before designing our own.  We will be looking at materials, style, decorations, how the photo is secured, stands, clips, covers, etc.  The more varied the better, but we are a very busy classroom so please don't send in precious frames!
Best Christmas Song Ever?
What do you think?  Chaffinch loved it (well, most of us)!
Follow this link...
Please can we have all Chrsitmas Play costumes in school by Wednesday 6th December.  Many thanks
X table - Mountain Challenge!  November 2017
We are pleased to be starting our 'times table mountain' challenge.
The challenge has 12 stages and gets progressively harder.
We are all starting with the 2,5,10 x table. Even though some of us 'know' these tables, we do not yet have sufficient fluency when using them in calculations and problem solving. Practice will help build this fluency. There will be a check-up each week and when you get all 32 correct in the time allowed (2.5 minutes) you will move on to the next stage. (There are 12 stages in all)
http://www.planetsherston.com/percy-parker-5x
Superstar!  - our Christmas Production (update 13.11.17)
Year 4 have started rehearsals for the music for our production.  It's all coming along very nicely!  They will wear dark trousers and a bright, primary coloured t-shirt for performances (no logos or pictures please).  WASMA t-shirts will be good.
Year 3 now have their parts to learn.  Please help them to learn these at home - with expression!  Their costumes are 'villagers' or innkeepers etc.  Natural colours, long skirts, trousers, headdresses etc. Some also need bags or blankets wrapped around a jumper etc so show they are travelling.   Thank you in advance for your help in putting these together.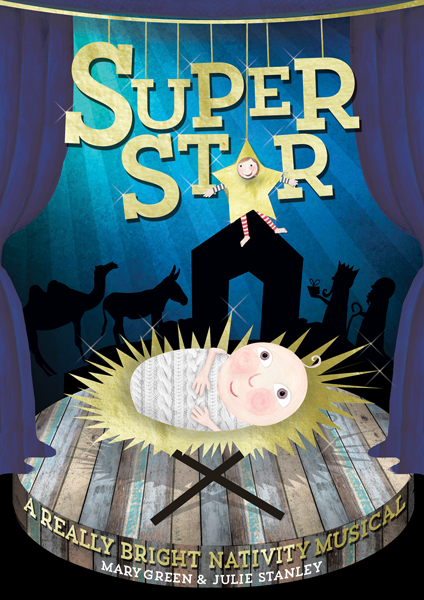 Home learning - ongoing
We should all:
get our maths homework on Wednesday and hand in Monday
get our spelling homework on Thursday and hand in Thursday
read at least 3 times a week and record our thoughts / page number in our diaries
practice our times tables
Well done if you're a responsible learner and remember to do all this.  You will get your raffle ticket if you hand in your reading record on Fridays!  Be resilient and always try your best at home as well as school.
Visit to the River Pang at Rushall Farm.  6 November 2017
We have all had a wonderful day in the autumn sunshine, enjoying learning more about rivers. 
After a very exciting tractor ride, we waded into the river to explore the creatures who live there and to measure the width, depth and velocity of the river.  Even with our waterproof waders , and many layers, some of us did get a little damp!  So, it was then back to the heated barn for lunch before a gentle stroll down to the river confluence and meander.  The children really impressed the teachers at Rushall Farm with all their river knowledge and I'm sure everyone learned a little bit more.  For example, I didn't know about the American Crayfish in our chalk bedded rivers.  What did your child learn?
Thank you for all your help and support in getting them ready for the trip.  Mrs Dodds.
Love your neighbour and love God.    30.10.17
In RE we are thinking about the Jesus' commandments.  We all thought of a small act of kindness that could show these commandments, no matter what our own personal belief may be.  The children have written and swapped ideas.  There are some lovely ideas such as, ' pick an autumn bouquet for a neighbour, offer to wash the dishes/unload the dishwasher or bake a cake for someone' etc.   Please can you sign the back of their idea, if and when they carry it out.  They can, of course, do extra acts of kindness that we'd love to hear about.  There is also the Heart of the Community Award, linked to these commandmnets, for those who go the extra mile.  Click on the link for more ideas... Have fun being kind Chaffinch!    
http://www.bing.com/videos/search?q=boomeramg+kindness&src=IE-TopResult&conversationid=&ru=%2fsearch%3fq%3dboomeramg%2bkindness%26src%3dIE-TopResult%26FORM%3dIETR02%26conversationid%3d&view=detail&mmscn=vwrc&mid=88A92E0C114A7F1E0D5C88A92E0C114A7F1E0D5C&FORM=WRVORC
https://www.wikihow.com/Practice-Random-Acts-of-Kindness
Half Term Reading
Please remember to read over the Autumn Half term and record your reading in your reading record.  Our target is to read at lest three times a week, give your views on what you're reading and read a wide variety of text.  Good Luck Chaffinch
Wellington College Visit.  18.10.17
Chaffinch children, and adults, had a fantastic day on our trip to Wellington College to celebrate the autumn harvest. The day was organised by the Newbury Showground Education team and we've thanked them profusely for inviting us to this well organised and enjoyable free event.
We started the day with an autumn colour walk where we collected tiny snippets of leaves, flowers, seeds etc and attached them to card to make a unique piece of autumn art. Then followed the apple bobbing. It was a 'marmite' challenge with some loving and some hating the experience! After that we moved on to a cookery demonstration to learn how fruit and vegetables (apples and beetroot) can be incorporated into sweet treats. The tasting was very popular. The true story of Johnny Appleseed fascinated everyone, as did the beautifully illustrated pictures showing life in the 1800's USA. Finally we tasted several varieties of apples (Cox's Orange Pippin, Charles Ross and Russet) as well as learning about many different types of squashes.   The day ended with a smile as some of the children got extremely excited by a sign that read 'strictly minibus parking only', as they thought Strictly Come Dancing must be being filmed there! 
All in all it was a really busy and informative day. Thank you for supporting us in transporting the children to and from the College. Hopefully their smiles and stories have been entertaining you since.
Mrs Dodds
Autumn Harvest Day